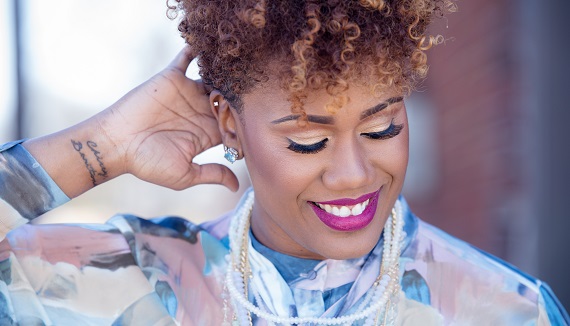 Charlene Evans, affectionately named Chiccy Baritone, had no idea that performing a monologue called, "Black Love" by Gwendolyn Brooks for her high school pageant would be the beginning of her love for poetry. It was there that her love for the spoken word was cultivated and has now grown to include keynotes at corporate events and national organizations, voice-overs, a documentary production, conferences, open-mics, features and so much more. As both a professional and poet, her combination of spiritual and artistic flair gives her a stimulating versatility.
Chiccy Baritone infuses a love for words and inspiration into her poetry. Her soulful style allows her to connect with every person in the room. She empowers others to express themselves as they connect to her melodic voice, her story, and her enthusiasm for life.
Chiccy's rhetorical style centers around speaking life-giving words. She has a powerful poetic delivery and her speaking engagements allow her to exactly do what God created her to do: Speak Life.
Chiccy's goal: To touch your heart with her words. She coined the mantra that represents her: Self-Expression, World Outreach, and People Progression. Each of these themes is intertwined throughout her address where she compels her listeners to reflect on self-expression, reaching out to the world, and progressing in self-development.